FAFSA Frenzy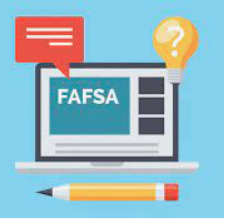 ---
FAFSA FRENZY DATES! - Free Money!! Required for all State and Federal grants/scholarships including the Hope Scholarship, TN Promise, and Pell Grants.
If you and your parents need assistance with completing the FAFSA, come see Mr. VanWinkle and Mrs Johnson on the following dates & times:
October 10th 1:00 - 4:00 BCHS Library
October 14th 4:00 - 7:00 Wheeler Elementary
October 26th 3:30 - 6:30 BCHS Library
November 4th 4:00 -6:00 Rigsby Elementary
Other dates will be scheduled. If you need to make an appointment on another date, please see Mr. VanWinkle or Mrs. Johnson.