Painted Parking Spots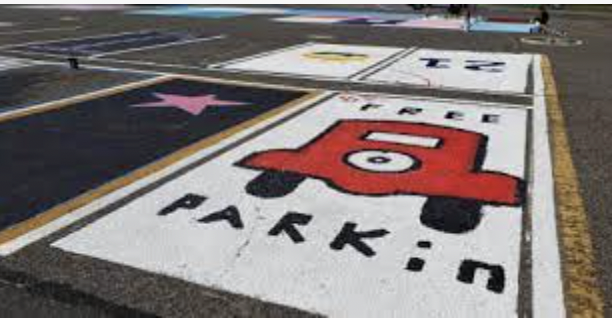 ---
STUDENT PERSONALIZED PARKING SPACES
Anyone may pay for the privilege of designing and painting their own school parking space.
· Anyone may submit a design on a form provided to them by BCHS before their spot can be painted
· Cost is $40 dollars
· Deadline is Nov 1.
· All designs shall adhere to Bledsoe County High School student handbook codes
· All Papers can be picked up in the office
· Seniors and Juniors will paint their personalized spaces on a designated dates. Any school day till the end of October 2021 from 3-5. Exceptions are Oct. 26 and Fall Break.
· Any If you have any questions you can contact Mrs. Davis at davisj34@bledsoecountyschools.org